» RUSSIAN WOMEN – GEMS OF THE WORLD
May 21, 2018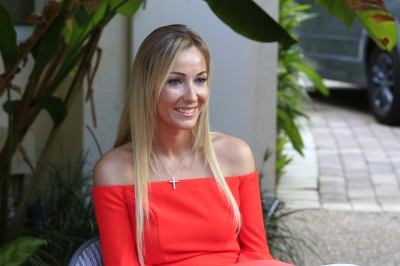 Most of the western men, acquainted with Russian culture, consider Russian Bride as the best for marriage and family. They are truly believed that these women are the ones who have a magic soul. Those fascinated men adore the devoted heart, gentle beauty and appealing sexuality of Russian women .
By their personality, Russian girls are tender and at the same time they are diligent, strong and hard-working, especially, when they do something for their family and people they love. In actuality, the Slavonic women are not spoiled with feminism. They are mostly family focused and traditionally, they obtain the knowledge of keeping happy family nest from their grandmothers. Those clever old-ladies teach their grand-daughters how to be kind, loving and caring with their future husband and children. The grannies pass on to their lovely descendants the secrets of cooking, sewing, knitting and house-holding. At the early childhood they start reading Russian national fairy-tales to their granddaughters. And those old and kind folktales mostly teach the morals and show the attitude of a Russian beauty to her man.
If we are talking about Russian women living in Kazakhstan, it's very important to mention that here, in this Central Asian country, the Russian-background ladies are influenced by Eastern culture. This fact, makes them even the more alluring for westerners, so as it occurs as a perfect chance for them to find the greatest love and create a happy family life.
From the fairy stories we know that a Russian girl loves her man at any rate, even if she clearly understands that he is not clever, handsome or rich. In most of the plots, she just falls in love with him only because he saved her from danger even not knowing that he was actually doing so. Then, she does all the possible and impossible for his sake in the bet with a villain.
Most of the other folktales narrate about importance to stay inside the house all the time, as it is the only safe place where the future life can be regulated. All these stories for children are considered as a very powerful educating stuff. Because all the information that kids percept from their adult relatives stay in their minds forever.
The internal world of a Russian lady is as beautiful as she is. She lives dreaming about the time of love and happiness with her beloved one. And, since all Russian girls are quite superstitious, they believe that joy should be gained through some sufferings. So, they wait for a miracle to happen in their life and wait for the moment, when they could be happy in love. Even though, sometimes some of the girls start getting fussy. This thing happens to them because it is well known, that the population majority in most of the Russian-speaking countries is the females, when for example, in the United States the male population is dominating.
As it was told before, Russian girls in Kazakhstan are influenced by Oriental culture. Thus, all of them living here combine only best things from both cultures in their personality.
One of the "oksanalove" agency's Russian brides, in her letter to American fiancй says that she, being a Russian woman has learnt from their Eastern girlfriends how to be patient and docile with the men. And the foreigners, who already have their Russian-wives, are endlessly happy and are pretty much enjoying their choice. They say it was an absolutely perfect option for them to meet and merry their spouses. Those joyful husbands describe their sweethearts as nice, honest, not spoiled and more sincere. They are amazed by the fact that Russian women are fearless in showing their feminine side.
Most of our girls are happy that they were born in Kazakhstan. Especially, those ones, who live in its biggest and most populated city of Almaty. Local Russian females claim this place gave them a great chance to become unique by their personality. They still hold old traits for marriage and wanting children, as well as a good life for them.
However, it is also worth mentioning that the Russian girls are more intellectual and active than their Eastern girlfriends. They are rather independent and open, what gives them a great opportunity to be successful both, in their personal life and in their carrier.
One thing that is clear and unchangeable and it's about everyone's desire for a perfect love relationship and a wish to find a real soul mate that will stay beside forever. Hopefully, "oksanalove" will help for more single persons to find their couple on this complicating globe.